Retail Management
Retail Point Of Sale System Back Office & Inventory Management Integrated Financial Accounting Integrated HR & Payroll Management Information System Customer Loyalty System Portable Data Terminal System Price Checking Devices

Retail Point Of Sale
Fast Scanning 20 years of reliability Wireless Order Taking System Highly Secured Supports 24 hours operation Fully Integrated System

Customer Loyalty
Loyal Customer Information Automate Card Printing Encoding Customer buying patterns Points Calculation Points Redemption Reports & Analysis
Retail Management System
If you are a Supermarket or a Departmental Store Retailer, looking for a Retail Solution, SmartPOS is the right answer to you. What ever your retail business may be, SmartPOS, has a version for you. Mycom also offers specialized version for every kind of POS or Retail operation.If you are new for Barcode scanning at the retail counters or you have already be a user of different system, well, this is perfect place for you.
Since SmartPOS implements most required features in retail business, you will not just get a POS solution; you will also receive the best retail practices, since Smart POS has been around for a while, running various types of businesses, and in various countries, gives you up-to-date technology in just one bundle. Let us look at immediate benefits of the system.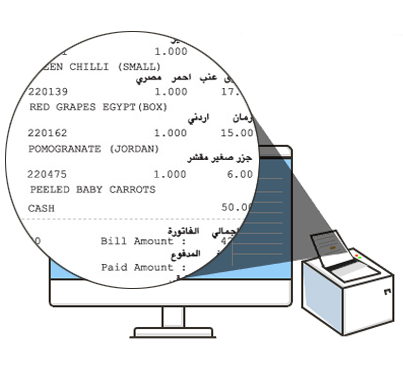 Supports Arabic Bill Printing
MYCOM is a leading Point of Sales (POS) software solutions provider in the Middle East. Our retail software SmartPOS is used by major hypermarkets, supermarkets, department stores and other retail outlets across GCC countries. SmartPOS supports Arabic bill printing which helps Arabic speaking customers to read bills without any difficulty. All bills will have both Arabic & English names of the items purchased.Sales, billing everything including printing your sales invoice in your own regional language Arabic & English.100% configurable bill print format with uninterrupted fast billing. Receipt Printers with SmartPOS are configured to print both the languages.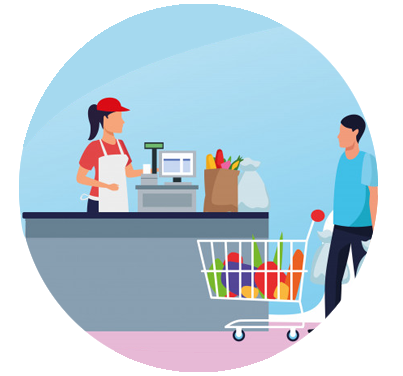 Core Features
SmartPOS Functionality
Mycom offers specialized version for every kind of POS or Retail operation
Barcode Scanning
Sales with / without barcode
Credit Customers (optional)
Multi-packing Sales
Loyalty Customers (optional)
Weigh scale barcode scanning
Promotional prices, with validity period
Facility for Bill holding
Multi-payment within single bill
Credit Card, Foreign Currency tender types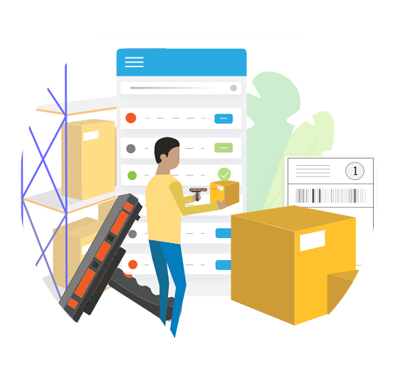 Special Features
SmartPOS Inventory
Inventory is just an itemized catalog or list of goods or property. Inventory provides the value of materials or goods held by an organization. Inventories are used basically to keep track of the goods brought in to the business and sold out of the business. In turn, the business owner would be able to analyze the profit, loss, demand to supply fulfillment of the various items his or her business deals with. An Inventory System is a repository of all the product related information that is used in Supermarkets, Restaurants and so on.
Stock Replenishment & Re-Ordering Feature in Inventory
Production & Bill of Quantity in Smart Inventory
Batch & Expiry in Inventory & POS
Bulk Price Change
Inventory System with Simple Data Entry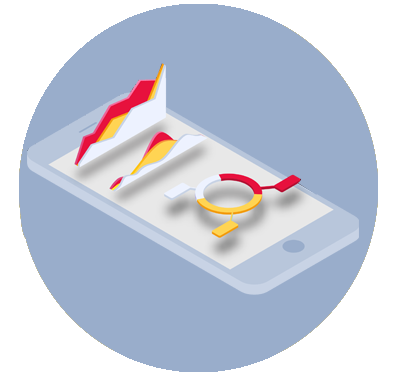 Retail Dashboard
Desktop & Mobile View
Retail is definitely a data-driven industry. You need to track what's happening right now, in real-time, so you can forecast and make informed plans for the future. But with so much data in hand, how can you possibly find the small nuggets of information that represent real opportunities?"Retail Dashboard" by MYCOM gives you the tools to convert all the data from your retail operations into visually impactful, interactive dashboards.
Dashboard overview of top performing stores,sales trending
View hourly revenue sales
Monitor profitability of product categories
Mobile friendly, runs on any device
Retail Dashboard App Desktop & Mobile View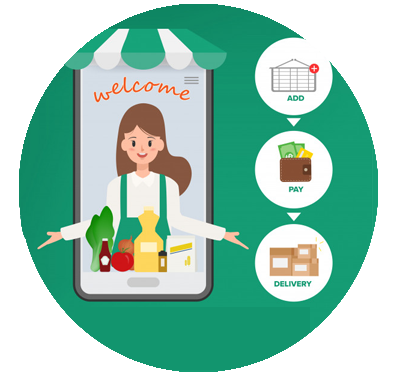 Online ShoppingWeb App
One-Stop-Shop for all your online Groceries
No More Calls, Avoid Wrong Orders & Hassles of Calling
Groceries Nearby, Fast Delivery
Quick Reorder of Your Favorite Item
Price Guarantee, Same Store Prices
A smarter way to do groceries ON THE GO? GET THE APP

Save Time
Save Time & Energy and Easy to Use.

No Heavy Lifting
Delivery in about 30 to 60 minutes depending on location.

Order Fresh Items Daily
Download the app & sit back,we'll handle the rest.

Convenient
Everything you need in just a few clicks!
Online Shopping Web App by MYCOM
Scroll