EA602
Rugged Smartphone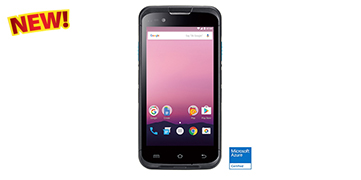 The EA602 is a rugged 5" mobile enterprise computer combining strong features with powerful data collection. The EA602 provides convenient connectivity, reading capabilities, and enhances the service level for a variety of vertical applications within the retail, transportation, logistics, and field service sectors.
1.4GHz Octa-Core processor with Android 7.1 OS
2D Imager, HF/NFC and 8MP Camera
USB cradle and power supply
2G / 3G / LTE, Dual-Band 802.11 a/b/g/n/ac WiFi, GPS and Bluetooth® 4.2
Rechargeable and swappable 4000mAh battery
5" HD display
Corning® Gorilla Glass® 3, IP65 rated
Device supported versatile: SOTI, AirWatch, 42Gears, 12 Manage and MoboLink
PA760
Rugged Touch Computers
The PA760 also comes with the Google GMS license, makes your toughest work days easier. It is ideal for inventory control in the warehouse, facilities inspection in field service, and shipment management in transportations.Advanced barcode scanning performance for special materials barcodes.
5.45 inch Android 10 rugged mobile computer
Google Mobile Service(GMS)
Android Enterprise Recommended (AER)
Available to read 10 barcodes at one time
1D/2D/DPM/ DOT code / barcodes on screens
1.5M drop-resistant housing
IP65 & IP67 heavy-duty protection
Leading 4G dual SIM card
Support Bluetooth® 5
WIFI MIMO Dual Bands with fast roaming
Easy Hot-swap battery design without downtime
PA730
Rugged Touch Computers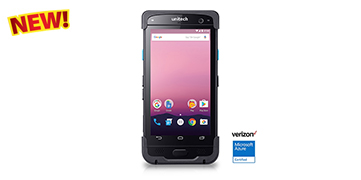 PA730 supports dual bands, 2.4GHz and 5GHz, of WLAN with fast roaming that gives users blazing fast connectivity. It is a powerful and versatile data collection tool in warehousing, facilitate hospitality, event ticketing, and various mobile processes.High Resolution Scanning and High-End Camera.
Android 7.1 OS
High Performance 64-bit octa-core CPU
5" Full HD resolution
1D/2D barcode scanner with high speed engine
16MP PDAF camera at the rear
5 MP front camera
Built-in LTE dual antenna for best connectivity
Dual bands with fast roaming
Equipped with NFC
Bluetooth® 4.2 communication
2G/3G/4G LTE with full bands