HT330
4 inch Rugged Handheld Terminal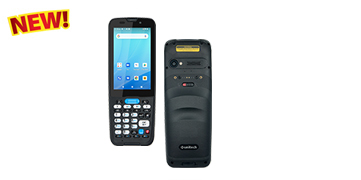 When it comes to facilitating work efficiency and minimizing errors at service, HT330 is the best choice of optimal data collection terminal for the retail and warehousing field. The GMS certification allows staff to access a set of pre-installed apps and services meant to boost productivity.
Android 12 OS with GMS certified
Ergonomic one-handed operation
Superior 2D scanning performance
Removable 5200mAh Lithium-ion battery
Clear camera recognition
Enterprise Ruggness IP67 protection
1.5M drop-to-concrete
Support Bluetooth® 5.0
HT380
Rugged Handheld Terminal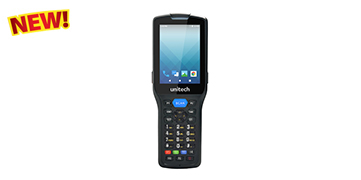 Offering the latest OS of Android 9, one-handed easy operation and ergonomic keypad design, a long-running 4500mAh battery, the unitech HT380 is a versatile handheld terminal with superior data collection solutions that increases your efficiency in the workplace.
Android 9 OS
1.4GHz octa-core processor
Lightweight and ergonomic one-handed operation
Superior 2D scanning performance
Support Bluetooth® 4.2
IEEE 802.11 dual-band standards
Rechargeable and swappable 4500mAh battery
Durable keypad
HT1 2D
Rugged Handheld Terminal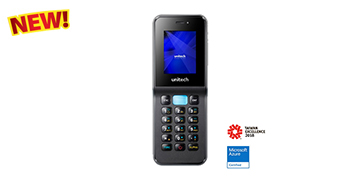 Powered by Android 4.4 OS, the HT1 is a pocket-sized mobile computer with superior data collection solution, suitable for a wide range of applications including retail, transportation, and warehousing
Android 4.4 operating system
2" ergonomic handheld terminal
Ergonomic design for one-handed operation
30 degree scanning tilt
Support 12Management and MoboLink, Airwatch, SOTI
Built in Robust Pogo pins and Micro USB
WLAN IEEE 802.11 a/b/g/n
IP54 rated
1.5M drop certified